Ape nak jadi..ape nak jadi??..
Sedihnya aku bile mengenangkan perubahan yang mendadak yang telah berlaku kepada seorang kawan baik aku ni. Aku kenal die dah lama..dan aku dan die dah saling mengenali hati budi
masing2..bagi aku la..bagi die aku xtau r..banyak benda yang kami share bersama..suka duka..sume la..tapi mmg aku sedih giler coz die mmg dah banyak berubah sekarang..
dah xsperti die yang aku kenal dulu..Yang paling ketara ialah pada mulut die r..mulut tu mksudnya pada perkataan yg kuar dari

mulut

dye r..pergh..mmg bleh katakan
sepanjang masa kecik hati r klu selalu amik kisah...dari seorang yang penyabar jadik seorang yg "hot tempered",seorang yang berbudi bahasa jadi seorang yang berlakon berbudi bahasa,
dari seorang yang redha kepada seorang yg sangat "fussy"..aduhai..apelah yang patut aku buat..
itulah soklan yg sampai hari ni xpernah terjawab..
aku ase maybe la dye ase dia dah cukup besar..xperlu hormat kawan lagi kot..xperlu jaga hati kawan lagi kot..or else..die xrasa aku ni kwan baik die pun aku xtahu la...
"apa-apa pun

life

must goes on"



p/s:


Kawan, klu ko terbaca la post ni dan ko rase ko orgnya..
aku hrap ko sedia merubah ap yag patut diubah..
InsyaAllah..jadilah diri ko yang sebenar..
dont ever pretend to be someone else..
please proud to be who u are..coz i'll always proud of real you!!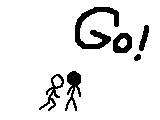 glitter-graphics.com